Copywriting is an essential element of the Marketing process - all marketing messages are touched by Copywriting and as such, is the voice of your organisation. That essential first contact with the customer whether through a website or off-line advertorial needs to grab attention and offer a uniquie solution to their buying needs. Working closely with a client PSC are able to quickly identify your key marketing messages and turn these into creative marketing collateral.

Based in Royston, PSC are ideally located to cover the South Eastern region including: Cambridge, Letchworth, Milton Keynes, Bedford and surronding areas. Contact PSC Copywriting today to find out more.
PSC offer professional copywriting services for all your business marketing materials to Improve message clarity and create a consistent tone..
New website? Press release? White paper? All business promotional materials are driven by the quality of content, it is the copywriting that creates that initial impact to make that vital first impression.
Search engine ranking competition is fierce making professionally written keyword rich website content an essential business tool.
Expert SEO (search engine optimisation) based copywriting and code editing techniques work together to ensure your site stands out to search engines and visitors alike.
PSC offer a full service Copywriting, SEO and content management service. Working directly with your internal or external customers to create fresh, targeted, website content.
Experienced in a range of CMS systems and qualified in both marketing and copywriting, our fully flexible service ensures your on and off line marketing materials create maximum impact - engaging customers and moving your business forward.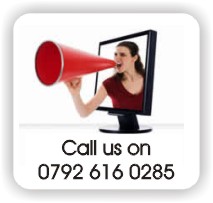 "PSC helped us with a client's chaotic content, saving us a lot of grief ... Not to meniton time!."

Lee Newell, Partner
Creative Hat