PSC Copywriting & Website Reviews Terms of Business
In commissioning PSC Copywriting, you automatically agree to be bound by these terms and conditions:
General
The agreement is between the client and Paula Susan Charnock (trading as PSC Copywriting & Website Reviews).
Work is quoted on a fixed-fee basis.
The stated and agreed price of the project includes two rewrites of the finished first draft to make minor changes within the scope of the existing brief. E-mail/telephone discussions and research included.
Further rewrites after the above will incur an additional charge. Rewrites will be completed to a deadline agreed by both parties.
The overall project will be delivered to a deadline agreed by both parties.
If a client changes an active project brief, further charges will be agreed for the extra work.
If a client cancels an active project for any reason, a charge of 25% of the total project fee will be levied to cover work completed and administration costs.
PSC makes every effort to ensure that all copy is delivered free from spelling mistakes and other errors. However, it is the client's responsibility to check all copy before final publication; PSC cannot be held liable for any errors that may later be found to be present.
Payment and Billing
We price each individual brief based on your budget and requirements, with bespoke discounts for larger projects.
We do not charge VAT.
Clients are invoiced upon completion of the finished first draft of the project, which will be emailed to the client.
All invoices are strictly payable within 14 days of receipt.
Any late payments will incur a monthly 10% late fee until payment is made.
Legal
Full Copyright of the work remains with PSC until the invoice is paid in full.
We value you as a client and your information will never be shared with a third party.
These terms are subject to change without prior notice.
Indemnification
The customer agrees to indemnify and hold PSC Copywriting and anyone associated with PSC Copywriting harmless from any claim or demand, including reasonable fees and costs for the service of an attorney, or as may be made by any third party due to or arising from use of the site or service.  This includes any violation of the terms and conditions by the customer, or infringement of any intellectual property or other right of any person or entity by the client.
PSC Copywriting gives no assurances or warranty regarding the accuracy, currency or applicability of any of the web site contents or other documentation in relation to specific situations and particular circumstances, and disclaims all liability in respect of such information.
The client shall indemnify PSC Copywriting against all claims & costs for which PSC Copywriting may become liable under any claim of libel or slander or other legal proceedings arising out of work carried out for the client.
4.  PSC Copywriting cannot be held responsible for the end use or content of any web content or documentation produced or edited by them.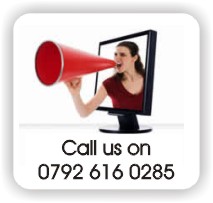 "PSC helped us with a client's chaotic content, saving us a lot of grief ... Not to meniton time!."

Lee Newell, Partner
Creative Hat