Creative Business Advertising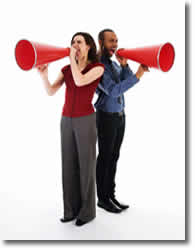 Most business advertising is ignored. People are swamped by thousands of messages daily. To have any impact at all, an advert needs all the help it can get to be noticed. Effective advertising relies on creative copywriting to get your message across.
Whether you are considering print, media (cable, TV or radio) or Internet advertising, the key to success is grabbing the attention of the people who want your products and services. If your marketing message doesn't grab their attention quickly and effectively, giving a clear call to action, then you will be wasting your money.
Successful advert placement depends on timing and correct placement. PSC can research specific media publications for your particular trade or industry to find the one that fits your company image and market position.
To increase your business advertising response rate the message has to target your customers needs and desires in a way that will motivate them to respond. Whether a traditional press advert or an advert on a website, it is out there to represent your company image and values. It needs to have the right `tone', one that suits your business and your customers.
First you will need an original concept: What angle is your advert/campaign going to take? What is your USP? You're going to need something original, something inspiring and thought-provoking; you're going to need a professional copywriter...!
With thousands of media messages bombarding consumers every day, how can you ensure your advertisement is going to be seen? All that outlay with no return? Let us create that all important headline, the clincher that will grab your customer and won't let go...
Want to know more about PSC Business Advertising? Contact us for more information.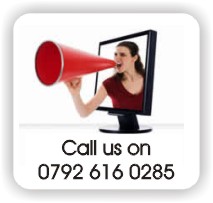 "PSC helped us with a client's chaotic content, saving us a lot of grief ... Not to meniton time!."

Lee Newell, Partner
Creative Hat