Effective SEO web content management
"Online users are highly impatient and need to determine in a few seconds after arriving on a new page whether it's something they want to actually read" web usability guru Jakob Nielsen

Website content is one of your greatest business assets and as such requires strategic management. Content should be original, fresh, consistent, factually correct with targeted, well positioned SEO keywords. Regularly updated website content that is customer and search engine focused, is one of the key factors in gaining top Search Engine ranking and overlooking this vital marketing asset is simply not cost effective.

An effective Web Content Management System should offer not only simplified site navigation and editing capability but also the ability to control your own SEO to ensure that your website remains current and gets noticed ahead of the competition. To acheive maximum ROI requires a consistent, creative approach that looks to engage and inform clients, maintaining an active presence, something that will also be recognised by the search engines.
SEO Web Content: the customer and search engine favourite
Every month more than 1,000,000 new websites emerge on the Internet. Competition is fierce, making professionally written, keyword rich website content essential. Expert SEO (search engine optimisation) based content makes your site stand out to search engines and visitors alike. SEO focused website content ensures your website is seen. Informative, relevant, engaging and inspiring content, maximises your sites potential for a higher visibility - generating more traffic to your site and ultimately, more clients. PSC and web content managment.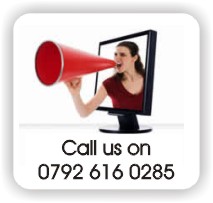 "PSC helped us with a client's chaotic content, saving us a lot of grief ... Not to meniton time!."

Lee Newell, Partner
Creative Hat