Copywriting isn't just the writing of words;
it's the writing of words that sell!
The quality of your website content or any other promotional copy speaks volumes about your organisation. Where to start? It doesn't have to be complicated. Running a business can be stressful, generating business doesn't have to be! PSC are qualified freelance Copywriters providing a no fuss, straightforward, and accessible Copywriting service for small to medium sized businesses.
Whether you're creating a new website, producing professional business promotion materials or updating your company's image, your website and company literature represents you and your business. it is the copy that determines how your customers respond to you.
Minding your own business
Worried that a Copywriter won't know as much about your business as you do?  Of course this will be the case 99% of the time! That's why we ask the right questions, working with you to determine your specific business development needs.
Copywriting is customer focused - how do your clients view you? How they interpret your message depends entirely on the language used. We take an objective view, looking at your product from your customers perspective.
We listen to you, who you are, your business, your target market and desired end result.  By understanding what makes your product or service unique and who your customers are, our Copywriting can be targeted to match your customer expectations, ensuing maximum impact.
Copywriting – let's tell your story
What makes your business unique? What do you offer that your competitors don't? How can you meet the wishes and needs of your customers? We work with you to pinpoint exactly the right approach for you to be able to speak directly to your customers and take your business forward. 
Want to know more about PSC Copywriting services? Contact us today for a prompt response.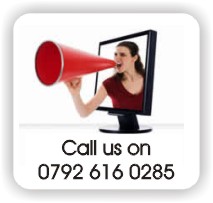 "PSC helped us with a client's chaotic content, saving us a lot of grief ... Not to meniton time!."

Lee Newell, Partner
Creative Hat