About PSC
Hello - my name is Paula Charnock and I have been running PSC since 2006. Working as a freelance Copywriter I worked with a number of small businesses helping them to establish their own unique product offering and tone of voice. In addition, working as a contractor with a range of in-house marketing teams meant involvement in all aspects of the creative marketing process. Subsequent marketing studies strengthened my Copywriting by giving me an understanding of the wider marketing ethos and how effective Copywriting plays a significant role in strategic marketing campaigns.
I enjoy developing an understanding of a product or service (and client!) from both a consumer and a marketers perspective. Understanding the overall business objective is the first step to delivering effective, targeted marketing messages direct to your customer to ensure long-term brand loyalty. Let me help you to find the right words for your organisation - unique marketing messages will help target your customer base, engage and ultimately prompt action.
The first meeting is free and there is no obligation to proceed. Find out how PSC can support your marketing and ultimately drive sales. I look forward to meeting you.
Tel: 0792 616 0285 or email: info@psccopyweb.co.uk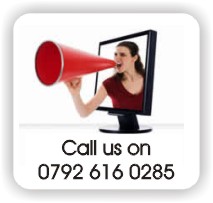 "PSC helped us with a client's chaotic content, saving us a lot of grief ... Not to meniton time!."

Lee Newell, Partner
Creative Hat