About PSC
Hello - my name is Paula Charnock and I have been running PSC since 2006. At school I was unusual in being interested in both the arts and sciences and this has continued into my career to date having worked in both a technical environment and also on creative projects.
I have wored with a number of clients in a range of industries, Working as a freelance Copywriter I worked with a number of small businesses helping them to establish their own unique product offering and `tone of voice. Following on from this I then worked on a number of in-house contracts working on creating marketing materials both on and off-line within a marketing environment. Subsequent marketing studies strengthened my Copywriting, giving me an understanding of the wider marketing ehtos and how effective Copywriting contributes to strategic campaigns.
I enjoy developing an understanding of a product or service, understanding it from a consumer and a marketers perspective and delivering the right message in the correct format from a creative and a technical perspective.
Let me help you to find the right words for your organisation, creating unique marketing messages that will reach your customer base in the most effect format. The first meeting is free and there is no obligation to proceed, Find out how PSC can support your marketing and ultimately drive sales. I look forward to meeting you. Tel: 0792 616 0285 or email: info@psccopyweb.co.uk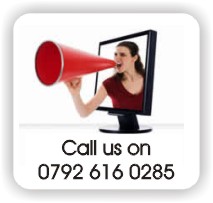 "PSC helped us with a client's chaotic content, saving us a lot of grief ... Not to meniton time!."

Lee Newell, Partner
Creative Hat