Website Reviews
"Online users are highly impatient and need to determine in a few seconds after arriving on a new page whether it's something they want to actually read" - web usability guru Jakob Nielsen
Is your website user friendly?
Even the most obvious glitches/omissions can often be difficult to spot when you have been closely involved in the development of your own website content.
Website design, apart from giving an overall good first impression, doesn't give customers enough reason to visit your site and return to it regularly. In the same way, good design doesn't mean anything to the search engines.
It is essential that your website is easy to navigate and has the right content.
PSC are qualified in both User Acceptance Testing and Copywriting. This highly effective combination incorporates SEO keyword placement and is used to create a unique review of the most critical aspects of your website.
What is included in a PSC Website Review?
Part 1: Customer orientation
Engage the customer from the moment they select 'search'. What affects their first impressions? What would make them select your site over the competition?
We take an objective look; we road test your site from the point of view of the user with the added benefit of expertise and market place experience.
The user is short of time, does your site make it easy for them to find their way around quickly? We look at:
Download speeds
Navigation
Usability
Screen flows
Links
Part 2: Content is Key: SEO optimisation
Copywriting for the web is a specific skill. Website content needs to be clear, concise and worded in a way that will appeal to both your on-line customers and to the search engines. Using keyword research techniques, our review makes sure that the search engines know where you are.
SEO website copywriting techniques ensure your site is presented to its maximum potential while still retaining the original essence of your message.
A website review will look at existing copy using a combination of copywriting and copy-editing:
Is the wording suitable for a typical internet user?
What is the tone of voice?
Is your message clear?
Have essential keywords been identified and incorporated into the copy?
What is the 'call to action'?
Quality content reflects your professionalism and commitment to quality. A website review could mean the difference between a user giving up on your site or saving it to `Favourites'.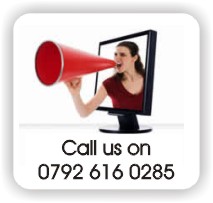 "PSC helped us with a client's chaotic content, saving us a lot of grief ... Not to meniton time!."

Lee Newell, Partner
Creative Hat